What's going on Netflix and different decorations this end of the week?
Cheerful Friday, everybody! Everyone in the tri-state region is battering down the lids in anticipation of the nor'easter expected to hit the region at some point this end of the week – however in all honesty, we can't hold on to watch the snow fall outside while we cuddle up inside with our screens. Regardless of whether you hope to be affected by the tempest, go ahead and jump into the indoor film and television long distance race this end of the week.
It's been a bustling old month for TV. Over the most recent couple of weeks alone, we've seen any semblance of Peacemaker, The Book of Boba Fett, Euphoria season 2 and Ozark season 4 show up on our screens. What's more, frankly, we're battling to set aside the opportunity to get past everything.
The Fallout (HBO Max)
Entertainer Megan Park's presentation highlight, The Fallout, inspects the passionate repercussions of a school shooting through the eyes of understudies left damaged by the experience.
Jenna Ortega drives the cast as Vada, however any semblance of Dance Moms' Maddie Ziegler and Big Little Lies' Shailene Woodley make up a huge supporting outfit. Strangely, the score for this one was formed by Finneas O'Connell, the sibling of vocalist Billie Eilish.
The Fallout scooped both the top jury grant and top crowd grant finally year's SXSW Film Festival, so it's most certainly one to get for those into their moving person dramatizations.
New on Disney+ January 28: The Ice Age Adventures of Buck Wild
Ice Age fans, this one is for you! New on Disney+ this end of the week is The Ice Age Adventures of Buck Wild, a charming enlivened parody film that follows our beloved freezing characters from the Ice Age establishment. Longing for a little autonomy, possum siblings Crash (Vincent Tong) and Eddie (Aaron Harris) choose to embark to track down their very own position. In any case, during the excursion, they rapidly wind up caught in an ice sinkhole loaded up with dinosaurs. Eep! Fortunately, another companion named Buck Wild (Simon Pegg) goes along to assist the team with saving the Lost World from dinosaur mastery. The amusing ventures of Crash and Eddie are a long way from being done in The Ice Age Adventures of Buck Wild on Disney+ this end of the week.
Home Team (Netflix)
You may consider it awful to depict any film as an ordinary Kevin James satire, yet from everything we can say, Netflix's Home Team is by and large that.
In reasonableness, however, nothing bad can be said about with an intermittent simple watch, and this one sees the comedian star as New Orleans Saints director Sean Payton, who broadly instructed his kid child's secondary school football crew during his suspension from the NFL.
Individual Grown Ups graduated class Taylor Lautner and Rob Schneider include close by James in this in light of a-genuine story family film, which presumably won't request a lot of its crowd.
New on Netflix January 28: The Woman in the House Across the Street From the Girl in the Window
Additionally new on Netflix this end of the week is The Woman in the House Across the Street From the Girl in the Window. A significant piece, isn't that so? However, don't allow the long title to acrid your preferences, this dull parody series is just about as exciting as it can get. Kristen Bell plays a shattered lady whose main wellspring of human association is by watching life pass by in individuals outside her home's window. In any case, that tedious, dreary presence turns into somewhat really intriguing when an attractive neighbor gets across the road with his little girl – and finished off when she observes a ruthless homicide! Yet, did she truly observe one? The eight half-drawn out episodes are loaded with interest, grisliness and the whimsical satire expected to make fun of the 2021 film, The Woman in the Window.
We Need to Talk About Cosby (Showtime)
Somewhat less violent (however maybe no less massive), We Need to Talk About Cosby takes a gander at the existence of previous jokester Bill Cosby from the perspective of the current day, when various rape charges have been evened out at the one-time TV goliath.
This four-section narrative comes from individual entertainer W. Kamau Bell, and incorporates declaration from other professional comedians, columnists and Cosby's informers to frame a first-of-its-sort profound jump into reality behind the accounts.
Try not to hope to see as a lot via pleasure here, yet We Need to Talk About Cosby seems to be an important watch, rather than an engaging one.
All of Us Are Dead (Netflix)
Basically, All of Us Are Dead looks like silly fun. The most recent South Korean import to be gobbled up by Netflix, it's likewise ready to shoot up the decoration's notoriety graphs before very long.
In this eight-episode frightfulness series, a gathering of caught understudies should unite as one with an end goal to get away from their zombie-invaded secondary school. From everything we can say from the show's trailer, it appears as though Army of the Dead meets Battle Royale – and that is a mix we can more-than get behind.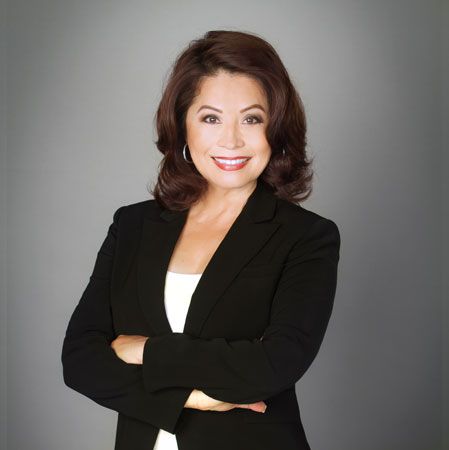 Disclaimer: The views, suggestions, and opinions expressed here are the sole responsibility of the experts. No FLORIDA RECORDER journalist was involved in the writing and production of this article.